VOAL APARTMENT – is a small, cozy 33-square meter apartment in the attic, ideal for two people. The facility is located on the 4th floor of a climatic tenement house in the centre of Lublin. Guests spending time in our second apartment rated VOAL Apartment at 9.1 with Booking. Your rating is very important for us.
The apartment has a double bed, bathroom with shower, the kitchen equipment includes: electric kettle, fridge, microwave, induction hob, frying pan, pot, dishes, cutlery and wine glasses, coffee, tea. We provide our guests with linen and towels, ironing board, iron, hairdryer, TV, and free Wi-Fi. There is also a paid car park near the tenement house. Bottled water is there for you on the coffee table.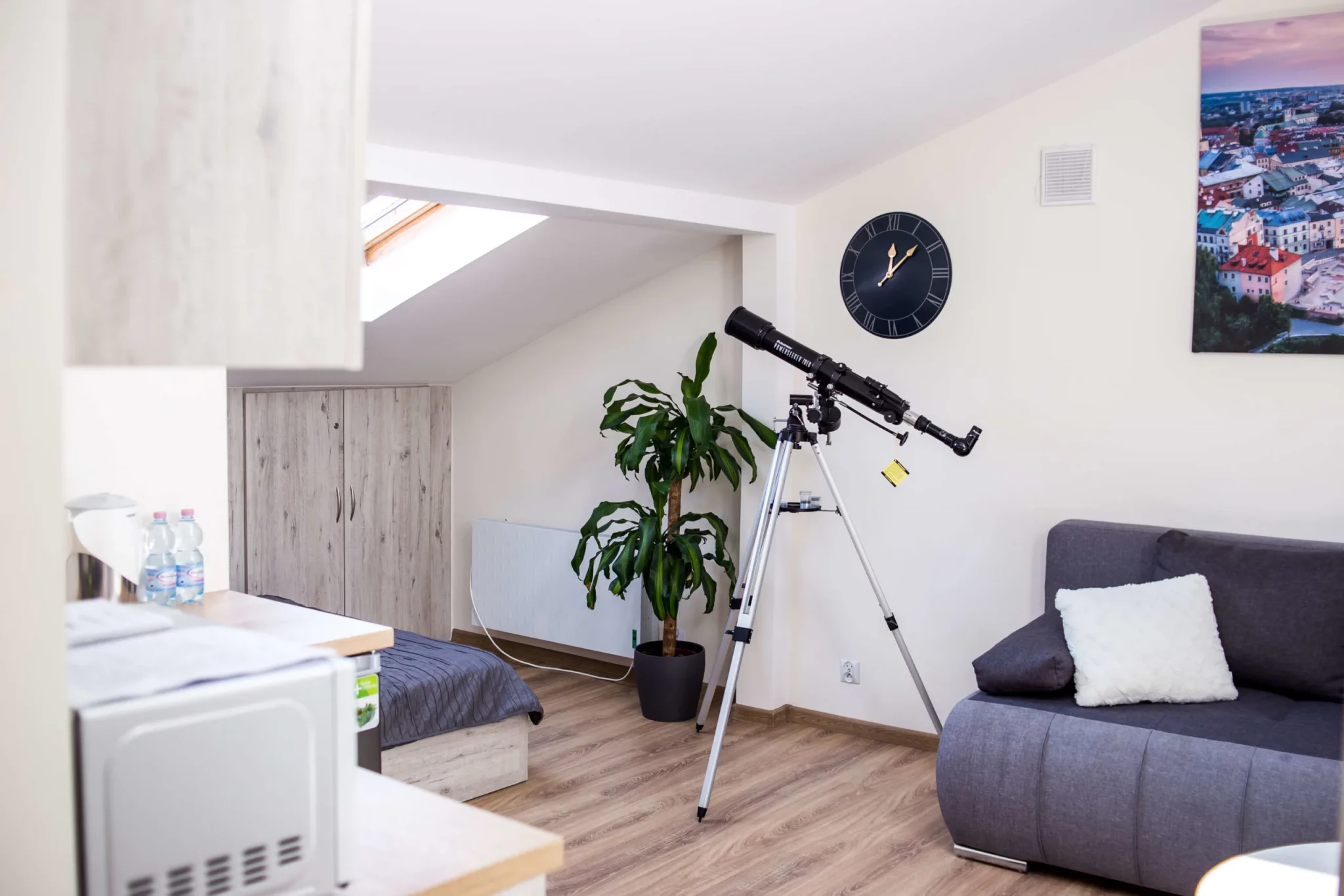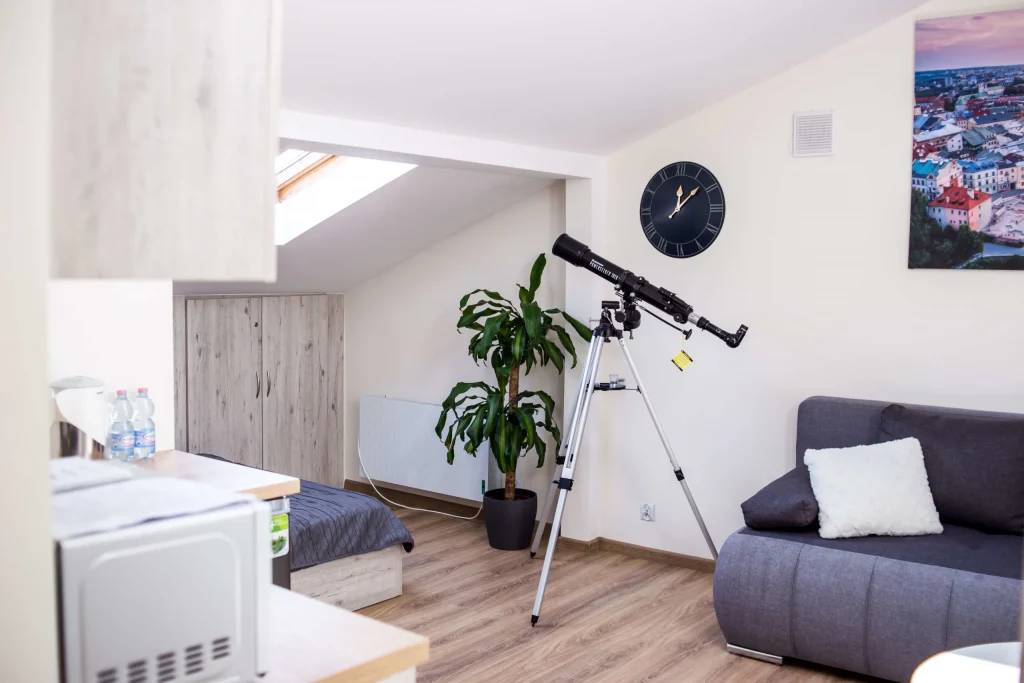 The location of the apartment allows easy and quick travel around the city. There is a Żabka store on the ground floor of the building, 220 meters further you will find the Plaza Shopping Centre and a public transport stop. There is a restaurant where you can have a meal and spend some good time nearby. The roof window will allow you to watch the starry sky while you rest in the apartment. Undoubtedly, the undeniable advantage of the apartment is its location, within a 20-minute walk there is the historical part of Lublin with many beautifully restored tenement houses, the Lublin Castle, a charming promenade, cafes and a multimedia fountain.
Our apartment provides a comfortable stay for people who are on a business trip and tourists. The VOAL Apartment is a combination of modernity and tradition, in a neat house where you will find a modern, and at the same time cozy, interior with all necessary appliances.
We strive to make our guests always happy to stay with us, we will be happy to listen to comments and change what you think we should. We are focused on the well-being of our guests, we are happy with the words of appreciation, but we are also not afraid of criticism.